Over the past two years, STOCK has listened closely to neighbors of One Naples, so that we may refine and enhance our vision. This resort-style community now includes 172 condominium residences with 14 stories of residential living over two stories of parking, plus three-five story buildings of condominiums over two floors of parking, as well as a host of on-site amenities including pools, fitness centers, fire pits, green space, cabanas, and a multi-slip marina on Vanderbilt Lagoon.
Exceptional landscaping, connected pathways, and thoughtful traffic planning will help ensure compatibility within the existing waterfront neighborhood that includes The Ritz-Carlton, Naples, to the south, LaPlaya Beach & Golf Resort to the north, and the luxury condominium towers of Pelican Bay.
Lush landscaping along Vanderbilt Beach Road, Gulf Shore Drive and Southbay Drive will greatly enhance the overall beauty of the property and the surrounding area, with connected pathways to welcome neighbors and residents alike. The streetscape design includes new sidewalks, enhanced street lighting, a connected bike lane, and beautiful public art. A small on-site deli and coffee shop will be open to the public, and marina fueling will be available to local boaters.
The entry reflects the sweeping curves of the architecture that define One Naples, creating a one-of-a-kind destination that is inspired by the Naples resort-style lifestyle.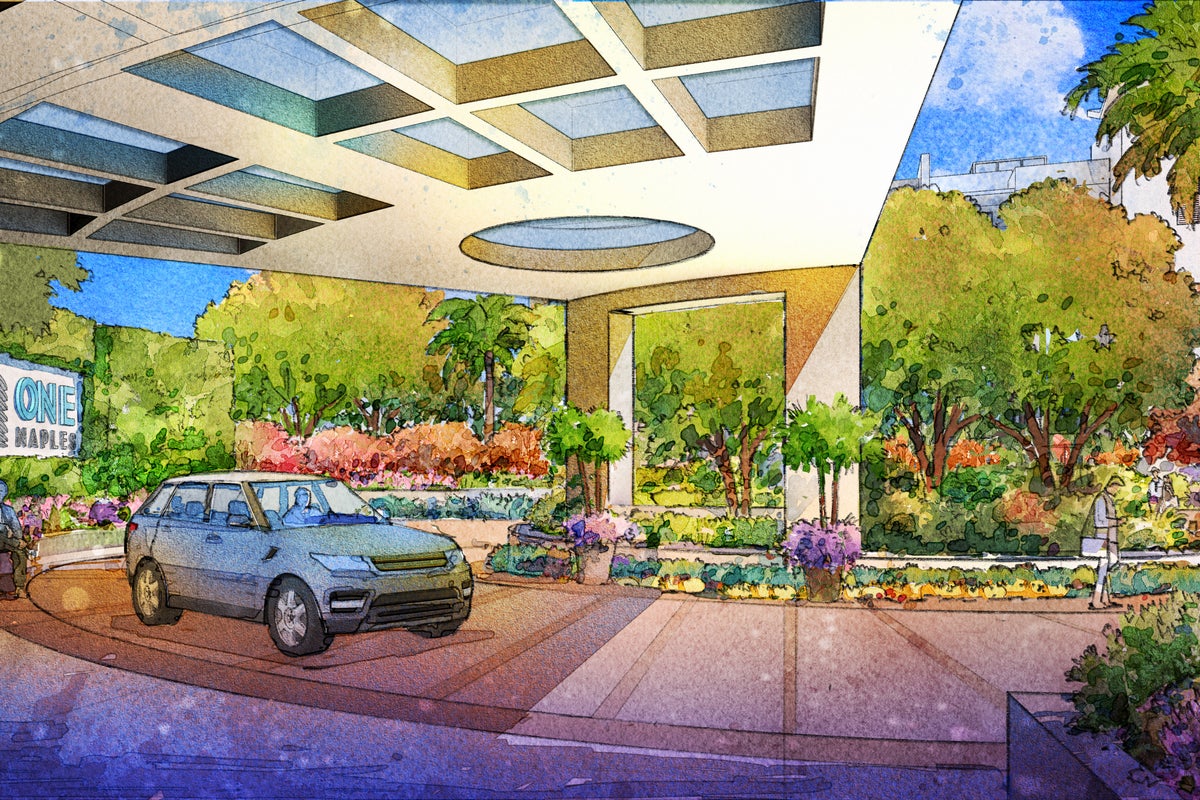 Lush landscaping, sidewalks and beautiful streetscape details reflect the character of the Vanderbilt Beach area.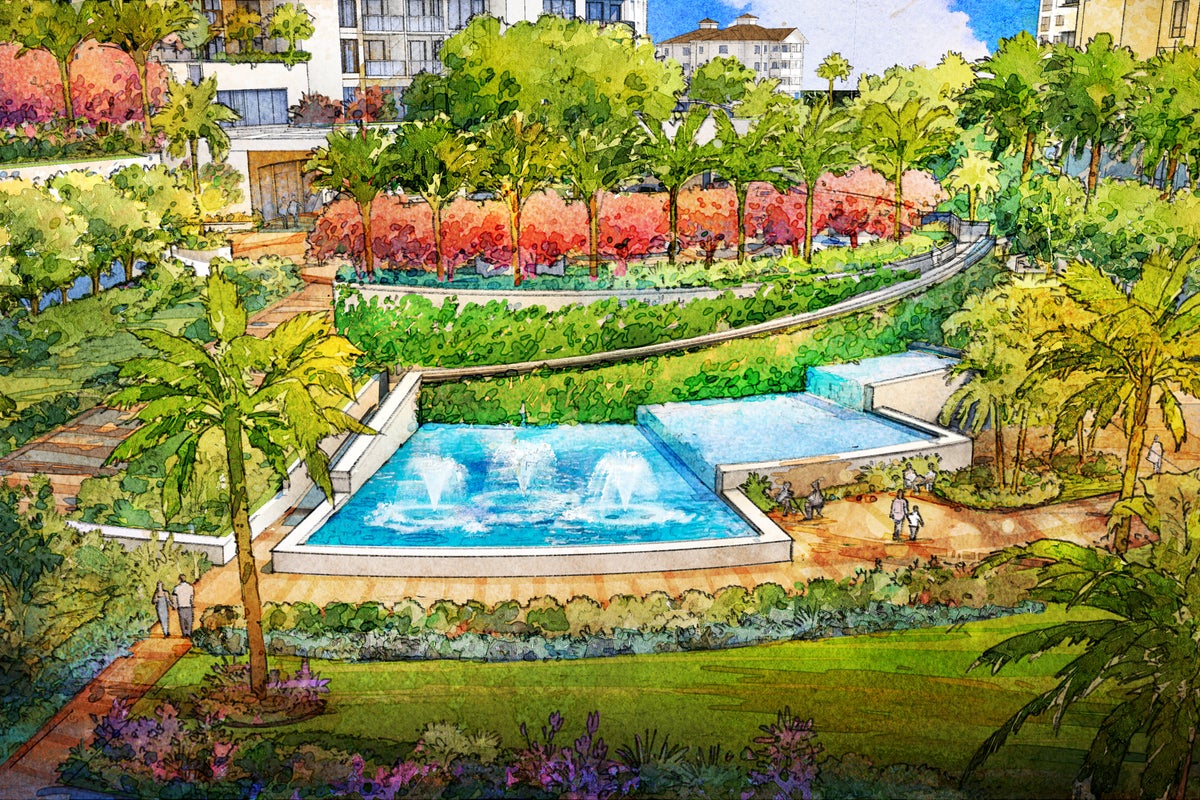 One Naples will be beautifully integrated into the Vanderbilt Beach area, with architecture and landscaping that looks and feels like it's been part of the neighborhood for decades.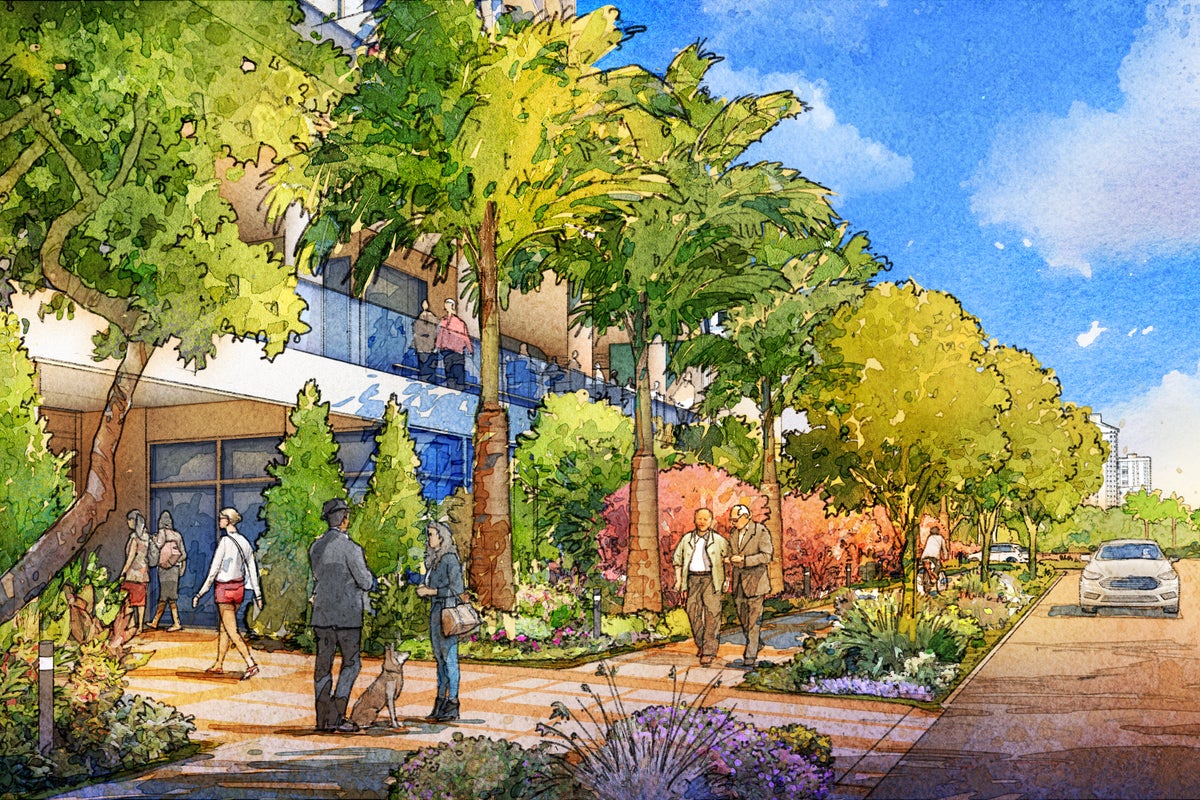 Pedestrian-friendly sidewalks, flowering tropical plants, palm trees and seating areas will enhance the walkability of the neighborhood.